29AUGKuala Lumpur Nightlife
KL is a lively city no matter the time of day but it really comes to life at night. If you think that all there is to do is eat and finish up some last minute shopping, think again. Here are some local and touristy things to do at night in (and around) Malaysia's capital city.
1. Mamak
Cost: $$$$$
No list about KL nightlife would be complete without a mention of mamak – no-frill eateries that serve a local version of Indian food that have been influenced by Chinese and Malay cuisines. Trademarks of these establishments include roti canai (flaky bread served with curries), maggi goreng and mee goreng (types of fried noodles), and of course a frothy glass of teh tarik (pulled sweet milk tea).
2. Dataran Merdeka Stroll
Cost: $$$$$
malaysia.travel
This seemingly uninteresting giant field with its perfectly kept lawn is one of KL's best known attractions. Why?! Also known as Merdeka (Independence) Square, it was here the Union Jack was replaced with the Malaysian flag for the first time on 31 August 1957. Night tours are offered for those interested in learning about the history of the area and its surrounding structures like the Sultan Abdul Samad building. A new attraction was installed recently as a part of the River of Life project – the 2020 Countdown Clock. This art installation features a clock complemented with a colourful water curtain feature. The water curtain is turned on at certain hours throughout the day but we find that it is best appreciated at night.
3. Jalan Alor
Cost: $$$$$
Malaysians love their food. So much so that there is an entire street dedicated to it. Tourists rarely venture here without a guide as the messy row of stalls would put anyone (not familiar with the place) off. Not to mention the jam caused by the crowds and the cars. This street is relatively busy throughout the day but it really comes to life at night.You will find restaurants and stalls selling hawker food, desserts, and fresh fruits. Go where the locals do and you can't go wrong – from "Wong Ah Wah" to "Terminal Sate Zul" to refreshing coconut ice-cream at "Sangkaya". Unless you know what you're having, we suggest surveying all the offerings before making a decision (or decisions).
4. Pasar Malam Taman Connaught
Cost: $$$$$
There's a pasar malam (night market) happening almost every night of the week but Cheras' is one of Malaysia's largest. Taking place every Wednesday, it features about 700 stalls selling everything from fresh food to books. Situated outside the city centre, fewer tourists make it there but it is worth it for a unique Malaysian experience. To get there, take the MRT to Taman Connaught Station and either catch the bus heading towards Bandar Tasik Selatan. Or save yourself the hassle and get a Grab to the market. Opening hours are from 5.30pm until midnight with the peak hours between 7pm and 9pm.When you ask about the specialty of a place, food comes to mind first and a pasar malam is no different! The Taman Connaught night market's must-try food list includes long potato french fries, coconut jelly, Tokyo crepes, tarts (they come in a variety of flavours such as egg, cheese, choc, pineapple, and many more!), and dragon beard candy.
5. Petaling Street Night Market
Cost: $$$$$
A well-known shopping district in KL's Chinatown, you will find hundreds of stalls selling things from semi-precious stones to Prada knock-offs (Frada, anyone?). An array of local food – chinese and hawker fare – is available as well once you decide that you need a break from shopping.What makes this place so special is the bargaining that goes on between sellers and buyers. Displayed prices are rarely the price things are sold at (unless you're a shy one) so make an effort and indulge in some good-natured haggling.
6. The Row KL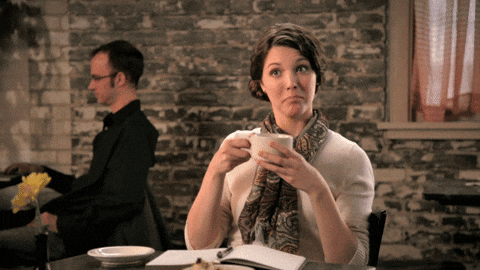 Cost: $$$$$
Formerly known as Asian Heritage Row, here, you will find refurbished 1940s shophouses. The Row is a hotspot for stylish cafes, bistros, and restaurants that serve a range of European and local cuisines. You will also find live entertainment, event spaces, and even an urban plant shop – Pulpy Garden – here.
7. Jalan Bukit Bintang
Cost: $$$$$
Best known as 'Bukit Bintang' (Star Hill in English), this is one of KL's busiest shopping and entertainment districts. With resto-bars, karaoke lounges, and massive shopping malls within walking distance of each other, it is easy to see why.It is also home to No Black Tie, KL's leading jazz bar, and Changkat, a go-to hotspot for after-hours entertainment and pub-crawls. Changkat's buildings hold a charm of their own as most are refurbished pre-war colonial shop-houses.
8. Crackhouse Comedy Club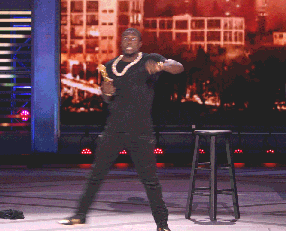 Cost: $$$$$
crackhousecomedy.asia
24, Lorong Rahim Kajai 14, Taman Tun Dr Ismail, 60000 Kuala Lumpur, Wilayah Persekutuan Kuala Lumpur
Located a little outside of the city centre in Taman Tun Dr Ismail (TTDI) is Malaysia's first stand-up comedy club. Nestled between shop lots on the first floor, Crackhouse Comedy Club is easily passed over due to its exterior and unassuming black and white signboard. However, the interior's graffiti-ed walls by local street artists are worth the trip alone.You will catch a variety of acts here – from local and international performances on Friday and Saturday nights to Open Mic Night on Wednesdays.
9. Shisha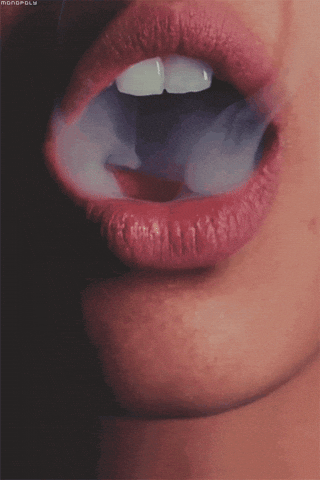 Cost: $$$$$
Shisha spots can be found around KL in mamaks and late night cafes as get-together shisha sessions have become a popular way to unwind in recent years.
Tarbush
Located in Bukit Bintang, is also well-known for its middle-eastern cuisine.
Al-Halabi
Has two branches, one on the lower ground floor of JW Marriot, and another in Pavillion. Personally, we recommend the Pavillion branch – it's a good way to unwind after a day of shopping!
Shisha Lounge
In Mont Kiara comes highly recommended as well. Their decor includes actual lounges for you to lean back and relax.
10. Heli Lounge Bar
Cost: $$$$$
Facebook.com/HeliLoungeBar
34 Menara KH, Jalan Sultan Ismail, Bukit Bintang, 50450, Wilayah Persekutuan Kuala Lumpur
Inside Menara KH, high up on the rooftop, is a hidden bar. A helipad turned nightlife hotspot to be exact. Yup, you read that right – Heli Lounge Bar is a fully functional helipad during the day that turns into a rooftop bar after 5pm. It is one of the best places to watch the sunset and get a 360° view of KL's skyline. They open at 6pm for drinks and appetizers during sunset before turning into a nightclub at 9pm. Take note that the dress code after 9pm is more formal. This means no slippers, sandals, shorts, caps, sporty headgear, berets, or sleeveless tops (this last one applies to the men only). If you're keen on a more casual crowd then we suggest dropping by between 5pm to 7pm for the novelty of hanging out and watching the sunset on a helipad.
11. Atmosphere 360 Restaurant in KL Tower
Cost: $$$$$
atmosphere360.com.my
Menara Kuala Lumpur, 2, Jalan Puncak, 50250 Kuala Lumpur
A beautiful 360° view of Kuala Lumpur at night coupled with a buffet spread – what more could you ask for?
Also known as KL Tower's Revolving Restaurant, the view from this height vies with the the one from the Petronas Twin Towers' Sky Bridge. as its viewing deck is almost 100m higher! It takes the tower's deck an hour to make the full turn, giving you a different view every minute. Seats right by the window are naturally a little pricier because of the unobstructed view but many have said that the inner seats are just as good. Just be sure to check for a dress code as it may change from casual (during lunch) to a little more formal during dinner.
12. Firefly Park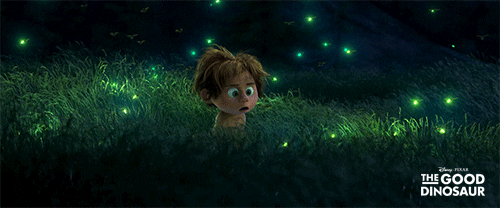 Cost: $$$$$
visitselangor.com
Kampung Kuantan Firefly Park, Jalan Rawang, 45000, Kuala Selangor
This is more of a half-day trip but if you have the time and are in search of something different, then this may be the thing for you. Kuala Selangor, roughly 1.5 hours from the heart of KL, is a small coastal village northwest of the capital city. Because of this, unless you're renting a car with a GPS or a driver, you'll probably be better off with a private tour.
Either way, head out to the Kampung Kuantan Firefly Park in the early evening and get a rowboat (the boatman will be your guide). Aim to be on the water between 8pm and 10.30pm as this is the best time to see the fireflies (unless it's raining, of course!). Things like this tend to make one hungry and the village is filled with choices. A local favourite is the River View Restaurant. Many go just for their fresh mantou – chinese buns that are steamed and then fried so that they are soft on the outside with a thin crispy shell. Perfect for sopping up sauces!
Note: Some tours will stop at Batu Caves for you to climb the colourful steps, Bukit Melawati to visit the 200 year old fortress, or even provide a local dinner on-board the firefly-watching boat.
You might also like