14OCTPrem's Paris Dream
Episode 2 of #StopPretending
"You may say I'm a dreamer, but I'm not the only one."
Famous words by John Lennon in his song "Imagine". Although the song speaks of a Utopia, we all have our own mental destination that gives us a sense of peace. For our friend, Prem, here, it is France. More specifically, Paris – where the Eiffel Tower and the Louvre Museum live.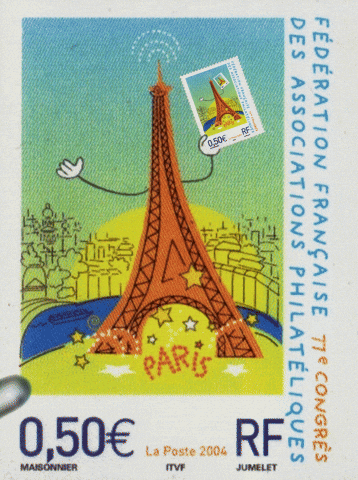 Let's take a break from reality
There's something profoundly therapeutic about daydreaming, allowing you to imagine a life you'd like to live, things you'd like to do, and places you'd like to be. Fantasies are a great getaway from reality – which is why Prem's Paris daydream is so much fun to watch!
Like watching a movie, we get sucked into Prem's thoughts and all its little details. In it we can see how the colours of the world seem brighter and everyone is all smiles. Prem is glowing with joy, just like how we are apt to feel on top of the world in our fantasies. Heck, he even gets to enjoy a fancy meal until he returns to his reality.
Just like all things in life, daydreaming is only good in moderation. Here are some key takeaways from Prem's situation, one that may seem oh-so familiar.
Map out how you want your life to go
Prem doesn't want to fully admit it, but he once had a dream of visiting Paris and maybe even settling there with someone. Now, he is happily married and living in Malaysia with his wife and four beautiful children. It is indeed strange how life works, but when we apply action to our dreams, it can and will slowly turn into real life. When done right, even the loftiest dreams can come true.
Even though Prem's dream didn't work out exactly the way he envisioned, he still achieved happiness in his own way! Once we learn how to manifest our deepest desires and work on managing expectations, there is no stopping us. Now ask yourself: What do you plan to accomplish? What are your strengths?

Innovation guru Tom Oliver – life coach to some of the world's top CEOs, philanthropists, and entertainers – recommends dream seekers to be one with their dreams and energy in order to manifest changes. After identifying those two, what comes next should be natural and smooth sailing. 
Stay determined but most importantly, go with the flow
We are all working towards something – whether it's a travel destination, a brand new house or a change in career. When you're caught up in the process of achieving your dreams, it is easy to get hung up on the little setbacks that make your dreams feel impossible or out of reach. Plus, life doesn't always go as planned and that's okay too.
When you're one with the flow, you are adaptable and open to change. The same can be said about Prem – a prime example of a dreamer whose adaptability has given him a different but equally satisfying reality. Appreciate life and human diversity, find people who can complement your strengths and weaknesses, and soon you'll see that real life is better than your fantasies because it's the life that's been given to you!
Enjoy the process
Here at QVI, we firmly believe in and encourage working smart. While working hard is necessary, finding a way to navigate life's challenges in an efficient way will save you a lot of energy in the long run. So, how do you live your dream smartly? You simply have to revel in the process.
Being focused on your goals can sometimes cause you to doubt yourself. They can also put unnecessary pressure on you, which might affect your overall journey to achieving your lifelong dreams. Take a chill pill and surround yourself with positive energy. Most importantly, don't forget to breathe. When you take care of yourself (both externally and internally), things will fall into place and you'll find yourself right where you want to be in no time.